Wedding receptions are only as good as you decorate them to be, right? Whether you have a strict or flexible budget, there are plenty of wedding reception decorations that you can use to spruce up your wedding theme.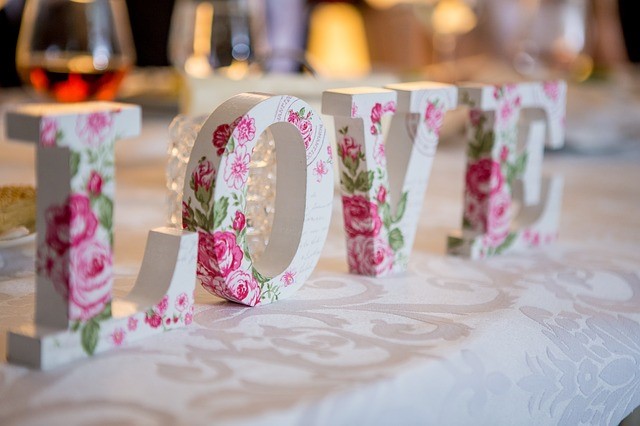 Discover the five most popular wedding reception decorations right now!
Backdrops
Adorning your wedding theme with beautifully decorated backdrops is a must. Backdrops are easily adapted into any style of wedding, whether nautical, fairytale, modern or vintage, which makes them the perfect wedding ceremony decoration.
Backdrops, such as quotes and verses, are stunning additions to your wedding ceremony decor as they offer adorable photo opportunities for you and your guests.
Candles & Luminaries
If you want to truly wow your guests, the secret lies in the lighting. Candles and luminaries are elegant and romantic, easy to manage, and fairly affordable wedding reception decorations.
Candles can easily be bought in bulk, can complement photo frames, lanterns, and are easily transported to and from the wedding venue. Luminaries might be the safer reception decoration option, especially if the venue is held outdoors or at wedding venues where a candle fire spill could mean a disaster.
Bride Arrival Signs
Will you have little ones or pets at your wedding? Bride arrival signs are popular wedding reception decorations. Not only do they make fantastic photo opportunities, they are extremely affordable and require little-to-no materials, side from a decorated chalkboard and some chalk.
Garland
Have you ever seen a wedding without any garland of any sort? If so, it's pretty rare. Garland is a wedding ceremony staple decoration and it's no wonder why. It's affordable and lightweight, making it perfect for transport, decorating, and taking down post-ceremony.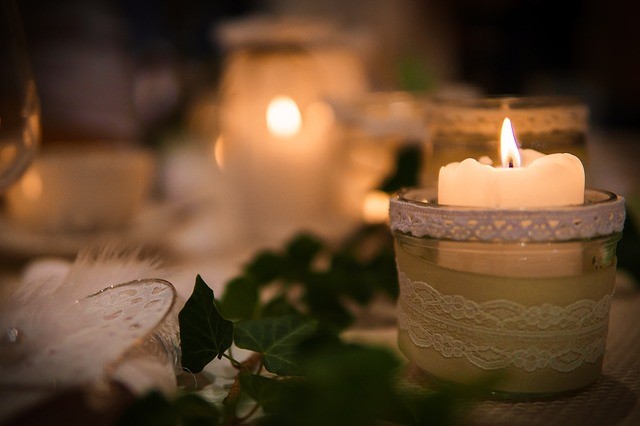 It can create an inviting, cozy atmosphere or an inspiring, fairytale one. Garland is easily customizable, so no two weddings with garland will be the same.
LED Lights
Last but certainly not least, LED lights are one of the top trending wedding reception decorations. Without going overboard or making the atmosphere look luminescent, LED lighting adds just the right amount of cozy romance.
Although they are ideal for evening receptions, they can also be used to decorate for morning or afternoon weddings; especially if used to line the table runners and highlight photos, fill in hanging glass balls, and more.
Bonus: Exit Toss Options
There's some things you just can't miss out on at your wedding, and that's the grand exit. You'll want to make sure to have several fun items available for your guests to toss or wave around while you leave the scene. Sparklers and push-up confetti pops are two popular choices, but don't feel limited in what you decide to have.
If you need to save a little extra where possible, you could double the use of some of the decorations. For instance, if you decorate your wedding ceremony with rose petals, designating a bridesmaid to collect a basket full of the leftover petals to throw on the bride and groom could be a helpful way to reuse your items. Not to mention it assists with the cleanup!
Dozens of wedding reception decorations exist, but you don't want to clutter your venue by having too many. Select the ones that match your wedding style and theme.