So, you want both a glamorous wedding floral arrangement but don't have the budget to splurge on an expensive florist? Then why not try out a DIY wedding floral arrangement!? With these 9 quick and easy tips, you'll have all the best hacks to help you create your very own floral arrangement for your big day.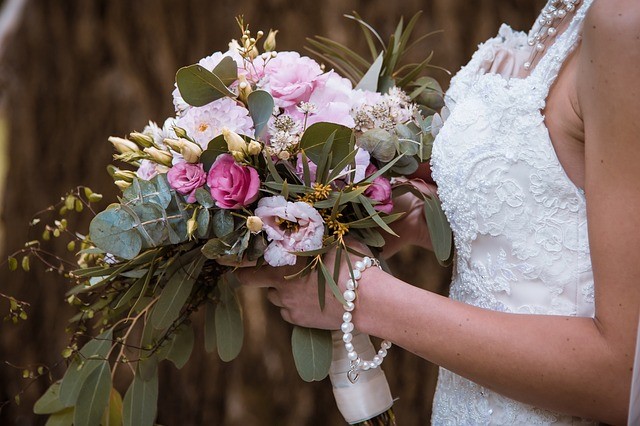 Ready to start saving time and money? Here we go!
Snip Snip
Make sure to cut flower and plant stems at a 45° angle. This helps the flower to absorb more water and stay fresher, longer.
Keep Your Flowers Cool
Perhaps it's not rocket science, but hotter temperatures will wilt your flower petals faster. In order to keep your flowers and plants as fresh for as long as possible (even after the wedding day), store them in a cool room at a nice 60 degrees or less.
Replace Soil with Succulents
Keeping flowers in water can be tricky, especially if you need to transport them on your own to the venue. Cut out the hassle and the mess by avoiding both water and soil all together and consider decorating with succulents instead. They make adorable table liners and are super easy to maintain.
Bulk Buy
You can save a ton of money by buying your flowers and plants in bulk. Not only do you get better deals, buying in bulk facilitates the task of coordinating your flowers with your overall wedding theme.
Pretty Petals
Put aside a handful of flowers so you can use the petals for extra decoration. Use the petals to adorn the dining tables, dance floor, or even the aisle.
With leftover flowers, you can also cut up the buds into shavings and place in a decorated bowl. Guests can then use them to throw at the newlyweds!
Go Green
Adding lush greenery to your floral arrangement is an easy way to achieve a full bouquet without it costing an arm and a leg. Eucalyptus is a popular choice for DIY wedding floral arrangements.
Leave It to the Lipstick
A sneaky way of having your wedding colors match your flowers is to take a sample to the florist. If you're going all the way to color coordinate your lipstick with your flowers, take a tube of your lipstick to the florist so they can pick out the perfect type of flowers for your floral arrangement.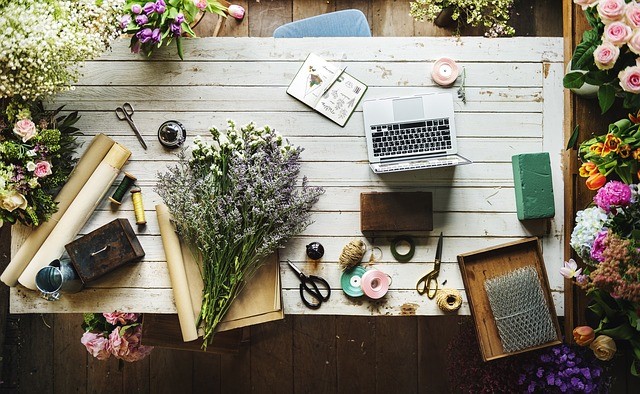 Mix 'N Match
An easy way to create a wildly natural floral arrangement is to mix and match both short and long florals and greens. You will no doubt wow your guests with your creativity!
Binding Bouquets
A super easy hack to keep your bundles together is to wrap them with clear hair elastics. It's both a cheap and clever way of making bouquets. If desired, you can easily cover the elastic by wrapping bouquets with colored ribbon or natural sisal string.
With these 9 hacks, you're one step closer to achieving your dream wedding floral arrangement. Grab a few friends or family members to help you with all the handiwork and you'll be finished in one afternoon!