When it comes to shopping for wedding rings for women, most couples are clueless about what band, style, setting, and so on are available. But once you start digging, the market is actually bigger than you might've thought.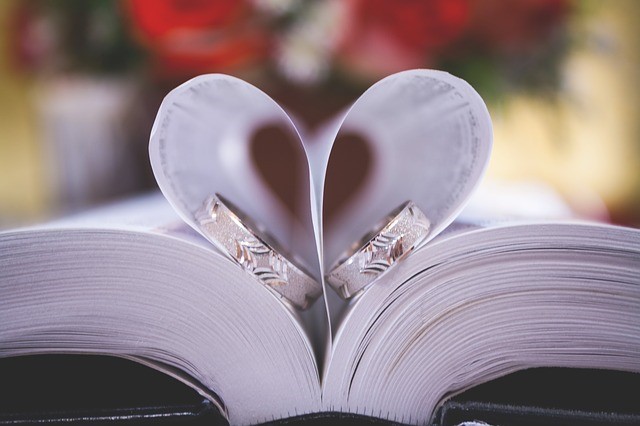 Usually engagement rings take the lead when it comes to romantic gestures, but that doesn't mean the wedding band needs to be boring. Actually, finding the right wedding band to compliment the engagement ring is equally as important.
Dive into our mini guide on the different types of wedding rings for women so when the time is right, you'll know just what to look for.
Classic Metal Band
A metal band is the most common and classic type of wedding ring. Metal bands are more or less budget-friendly, depending on the metal you choose.
White, yellow, or rose gold bands are commonly chosen, but it turns out platinum is the most popular type of metal band. Known for being ultra-shiny, platinum offers a long-lasting shine that can be buffed away after many years without damaging the metal.
Pairs with: Goes well with any style engagement ring and can easily be layered with additional bands.
Ideal for: Active women who don't want to take off their wedding band on a daily basis.
Shared Prong or Channel Eternity Band
The eternity band has a unique look with two different styles: the shared prong setting or channel setting. In a shared prong setting, two identically sized diamonds share the same prong, giving the form of a unique "u" shape. This particular setting optimizes the diamond's sparkle effect.
In a channel eternity band, the two identical diamonds are laid next to one another inside a metal "channel." In both cases, the eternity band has diamonds encircling the entire ring, which is considered to be symbolic of the eternity.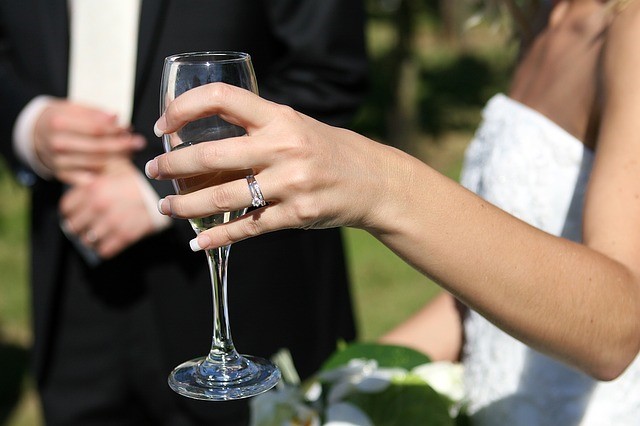 Pairs with: Suits both classic and modern engagement rings.
Ideal for: Ladies who like to personalize their wedding and engagement rings. Also, a great option for brides who tend to wear their engagement ring and wedding band separately.
Some women might not like the feel of diamonds going all the way around their finger, in which case an anniversary band would be the best choice of wedding ring as diamonds only go to the halfway mark.
Encrusted Pavé Band
A pavé band is an encrusted band where most commonly diamonds are encrusted or set into the metal. Pattern types may vary and are fully customizable.
Pairs with: Any engagement ring with an encrusted pavé band.
Ideal for: Women who want the bling of diamonds without having prongs. Can leave on but is less durable than the classic metal band.
There are dozens of styles and designs of wedding rings for women available, but hopefully this mini guide on the different types of wedding rings will help you select the best style and fit for you.
What style of wedding band is your favorite so far? Let us know by dropping us a little comment below!