When it comes to your big day, if anything should be absolutely perfect, it should be how you feel in your wedding dress. But in reality, choosing a wedding dress isn't as simple as you might think.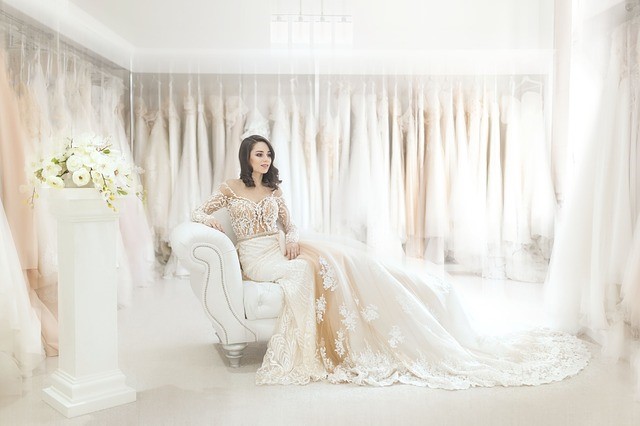 You probably already imagined your dream wedding dress but finding one that more or less matches it down to the lace and button sequence is the real challenge. To optimize your chances of finding the perfect wedding dress, check out our guide below. We've got you covered!
Here are three simple things you should keep in mind when you start dress hunting.
Research What You Like
You can avoid all the hassle and nagging from your family way ahead of time if you just know what to look for when you go out to shop for the perfect wedding dress. If you don't know, how are you going to know what to seek out?
If you have no idea where to start, it helps to choose 2-3 adjectives that would describe your dream dress. Then go from there.
Create a wedding dress Pinterest board to help you organize all your ideas. Once you have it all narrowed down, from the buttons to the length and style, then you can begin your physical search out in the shops.
Not only do you need to know what style you like, you should also consider the theme of your wedding. The backdrop of your wedding, whether it's a princess theme or a whimsical boho theme will have considerable weight in the final selection process.
Search the Market
A variety of wedding stores and boutiques are out there, but they each have their own style. If you want a bohemian-style wedding dress, it's unlikely you'll find one at a very high-end, elegant wedding store. Knowing what you want can save you a lot of time (and not to mention money) when the time is right to find your wedding dress.
You could always purchase your wedding dress online as well. However, finding your perfect wedding dress will be harder if you don't actually get to try it on and have your mom or friend go "Aww, that's the one." Choosing your perfect wedding dress depends greatly on your emotions and how you feel in it. One of the things the Internet can't replace!
Savings, Size, & Scheduling
Once at the shops, it's crucial to start with a low-budget and then work your way up the price tag if you don't find anything that suits you. You never know, you might just fall in love with a gown that's half the cost of what you initially expected!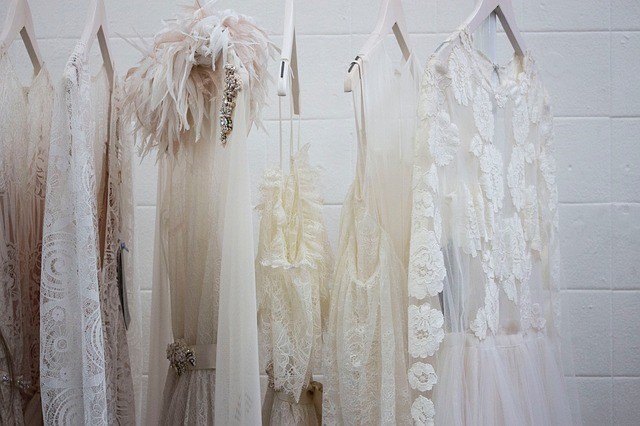 Too many brides-to-be intend to shed a few pounds before the wedding and buy a gown that's smaller. But this often results in unwanted headaches. Instead, buy the size you currently are, even if you have good intentions to follow through with your fitness routine. It's much easier to take a dress in than it is to enlarge it only after the fact.
On a last note, you'll want to schedule your dress appointments ahead of time, as most bridal gowns tend to take between 4-8 months to produce (unless what you see in store is available for purchase upfront). It's always better to be prepared, especially with something as important as your wedding dress!
Hopefully this brief guide on how to choose your wedding dress will help you to find the perfect one. Now are you ready to say yes to the dress?