Bridal showers are thrown in celebration of the bride-to-be, and many friends and family rise to the occasion with their pretty in pink outfits, naughty to nice gifts, and fun wedding-themed games.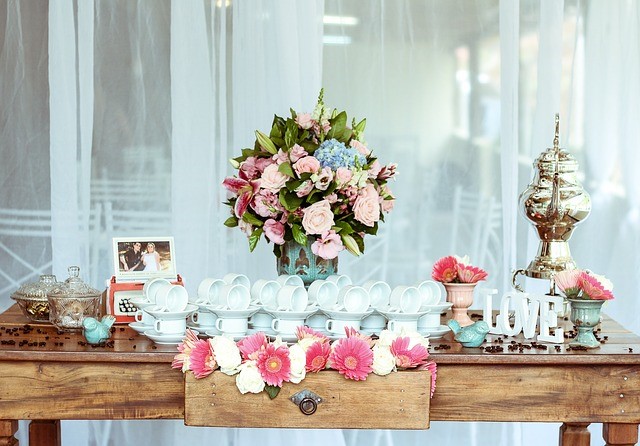 If you're wanting to plan a party that wows the bride-to-be, you're going to need to put a little elbow grease into that fancy to-do list you're making. Planning a bridal shower can be anywhere from small and homey to big and glamorous; it all depends on the bride's likes and secret wishes.
Are you throwing a bridal shower for one of your friends or family? Then you'll want to check out some of these not-to-miss tips and tricks for hosting an unforgettable bridal shower.
Choosing A Location
Traditionally, bridal showers are thrown in the home of the bride or a loved one. But this isn't necessarily always the case. If you're out of luck on hosting it at a friend or family's place, then it's best to look elsewhere like the bride's favorite restaurant or country club, where you can rent out a private room to celebrate.
Tip: Bridal showers are preferably hosted in a home, where the bride can feel at ease among friends and family.
The Invitees
Don't let it get too complicated when it comes to the invite list. Instead, make it simple and sweet. Always double check with the bride before sending out invites, just in case there's an awkward mishap and someone accidentally gets invited when they shouldn't have been (oops!).
Tip: The bridal shower is a great opportunity to invite the friends who didn't make the cut for the bridesmaid or maid of honor list.
A Killer Theme
When planning a bridal shower, one of the most important aspects is the theme. A bridal shower without a theme or color scheme is just kinda sad. Opt for unique party themes that let the bride's dreams come to life. Host a Great Gatsby party or go for a classic tea party theme.
Tip: It's better to go all out than to under decorate and dress up.
Glam & Glitter
When it comes to the decorations, don't be shy. The more festive decor, the better! Match your bride's theme with additional props, patterned cutlery, fresh flowers, photos of the future Mr. and Mrs. and more!
Tip: Think of tiny details that add a lot of cuteness like wine glass markers and decorative fairy lights.
Games, Games, Games
Bridal shower party games are the best and are a staple of any bridal shower. Pin the veil on the bride, guessing how many candies are in a jar, or fun Q&A worksheets are some of the classic games to include in the bridal shower festivities.
Tip: Set up a fun giveaway for or have a winner be selected for the most accurate answer on the guessing game. Adding a little competition will spice up the mood!
Gifts & Registry
An essential part of any bridal shower is the gifts. Make sure the bride-to-be has her registry already set up before the shower, so that she can receive gifts at the shower. Decorate a little corner where guests can place their gifts and envelopes.
Tip: Make sure to offer favors to the guests on their way out. Small goodies or handy lip balms and creams are perfect and affordable gestures.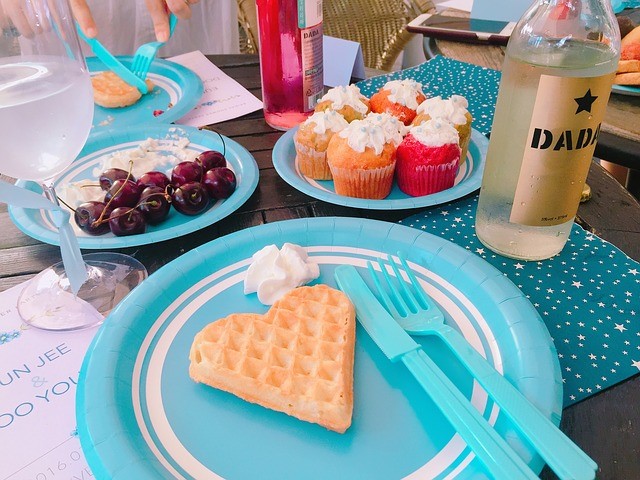 Don't Forget the Food
Last but not least on the essential checklist for how to throw a bridal shower is the food. Everyone at any party loves the food options so when you throw a bridal shower, don't waste the opportunity to truly wow the bride-to-be and guests.
Tip: You can choose from cute finger food or a full-on brunch. Whatever you choose to do, don't forget the sparkling mimosas! If the bride-to-be has a love affair with a particular type of food, consider incorporating it into the menu.
With these helpful tips, you're sure to throw the best bridal shower there is! Just don't forget to always have the spotlight on the lucky girl to ensure her day is made truly special.