Are you in the middle of planning and designing your wedding theme? From the color scheme to the floral arrangements, there is a lot of work that goes into decorating for your wedding. Perhaps some of the most tedious tasks narrow down to which guest will sit where, at what table, with whom, and most of all, what will the table decorations be?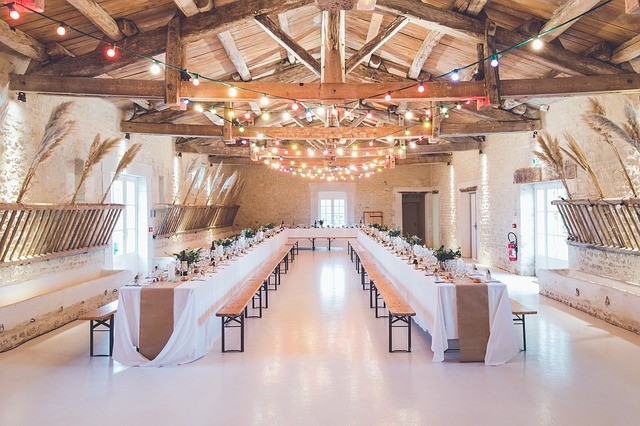 Wedding table decorations, if organized through a wedding planner or designer, can quickly become very expensive. Luckily, nowadays there are plenty of resources online so that you can learn how to decorate yours on your own.
So why not save a buck with DIY wedding table decorations? With these ideas you can still make an impressive statement without having to sacrifice your budget.
Ivy Runner
A staple of nature-inspired weddings, ivy runner is one of the most affordable and beautiful wedding table decorations. DIY your own ivy runner by adding long strands of ivy, simple glass vases filled with water and long candle sticks to your wedding tables.
Antique Books & Tea Cups
If your wedding is vintage-themed, then this DIY wedding table decor is just what you need. Head to a cheap bookstore and buy a bundle of old, weathered books. Stack them in twos and threes at the center of the table before stacking a teacup filled with flowers and eucalyptus on top. This is a simple, romantic wedding table decoration that will cost you next to nothing to create.
Cotton Alternative
If you're not much of a floral person, then creating a wedding table decoration might seem a challenge. At least until the hip new trend of using tall cotton branches as centerpieces caught on. Add wild cotton branches in a gilded or copper vase, and let the decorating speak for itself. It's both easy and elegant.
Sweet Succulents
Love the southwestern style? Then why not replace wedding flowers with DIY cacti pots? Plant these prickly succulents before your wedding. Their low-maintenance makes them the perfect wedding table decoration that will last even beyond the wedding day. They will also serve as great reminders of your big day once placed back on the living room coffee table.
Paper Luminaries
Can you print and fold? Then you can create these easy paper luminaries. They are simple, cost-efficient, and can be kept for decorating the home after the wedding. Use cake decorating stencils to truly DIY this wedding table centerpiece or find colored paper to do the trick. Customizable and unique, they offer a budget-friendly table decoration that can fit in with any wedding theme or season.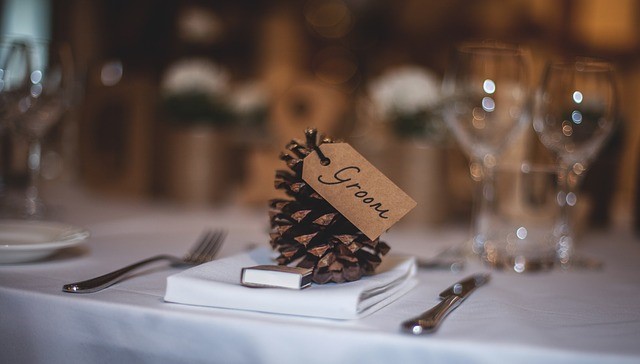 Hanging Glass Orbs
Did you know that wedding table decorations don't always have to be stationary on the table? That's right! Think outside of the box and go for a DIY wedding table decoration that hangs from above. For this, hanging glass orbs filled with popular terrariums are the perfect addition to any evening dinner. Mix and match between terrariums, small vibrant flowers, or even fill with fairy lights to add just the right amount of romance to the atmosphere.
DIY Wedding Table Decorations
With these DIY wedding table decorations, you'll be saving more money and spending less time worrying about what to put as centerpieces. All of these DIY ideas are cost-efficient and can be made within a day or less. Happy decorating!