Most little girls dream of their wedding day growing up; they play make-believe with siblings and friends or get all dolled up in a white dress and walk down the hallway between the kitchen and the living room. But one thing is certain: they all imagined how their hair would be styled come the big day. Down or up? Straight or full of curls? Bows or flowers?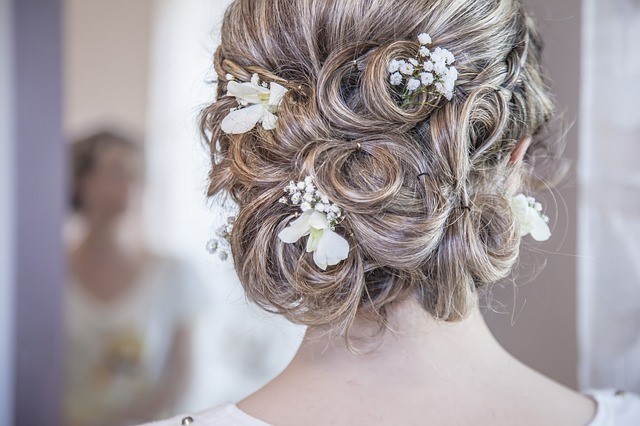 Bridal hair has been a booming niche market for decades, and it's unlikely that will change anytime soon. If you're a bride-to-be yourself, then you already can feel the pressure from top bridal magazines, gorgeous Pinterest boards, and everything in between that makes you want the most perfect wedding hairstyle.
Choose your ideal look from this selection of the most popular bridal hairstyles for 2018 and start making your dream wedding come true!
Bohemian Bridal Hair
Both chic and flowery, a boho hairstyle is easily one of the top trending wedding hairstyles. And for good reason. You can turn any type of hair, whether short or long, blonde or dark, into a memorable hairstyle with a few boho touches.
For a bohemian look on your wedding day, you'll need two things: braids and a touch of nature (think whimsical flowers and leafy crowns). With those two ingredients, you can mix and match between small and large braids however you like to create your personalized hairdo fit for a princess. Tuck in small flowers throughout your braid or add a flower crown with natural ivy and twigs to achieve the perfect boho style.
Half 'n Half
Get the best of both worlds by going for a classic half up-half down hairstyle. Hair curled and pinned up top is ideal for brides who hate it when their hair falls in their face or for hair that's too long and heavy to be all up together.
Those with longer hair will love this option, as they can curl, straighten, or make waves on the lower part to swoop elegantly down past the shoulders. This bridal hair trend is perfect for complementing a beautiful wedding gown with open backs. For busy, lace wedding dresses however, it's best to avoid down hairstyles so as to not hide the intricate details of the gown (and to not get hair strands caught in a button).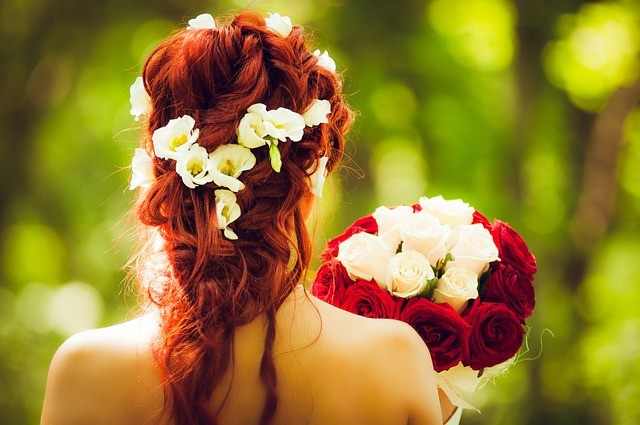 Up or Down
If ever in doubt about what wedding hairstyle you should choose, you can't go wrong with a simple up or down bridal style. It all depends on your dress, your wedding theme, and of course, your budget.
Tip: It's not every day you get married. Treat yourself to a hairstylist who will pamper you on your wedding day (even if you know how to do hair yourself)!
On the day of the wedding, don't forget to bring extra tools like curlers, bobby pins, clips, and lots and lots of hair spray; you'll need these for backup (just in case).
Choosing the perfect wedding hairstyle can be tricky, but it's worth taking the time to research a little beforehand so you can be confident of what you want when the day arrives. Whether you go for a boho vibe, a half 'n half classic, or a simple up or down look, your bridal hair will look ravishing on your big day!